Archive · Past Events
24.8.-13.9.2015 · Cologne Summer School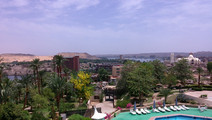 Cultural and Natural Heritage on the First Cataract of the Nile
Cologne / Aswan
more
17-29.11.2014 · Workshop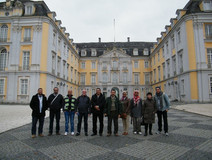 Cultural and Natural Heritage Curriculum
University of Cologne
31.10-16.11.2014 · Research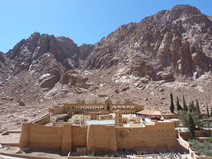 Heritage – for whom and why?
Dr. Meike Meerpohl, trip to Sinai
16-17.10.2014 · Conference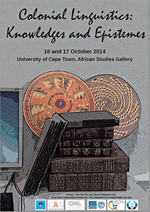 Colonial Linguistics: Knowledges and Epistemes
University of Cape Town, African Studies Gallery
10.4.2014 – 10.7.2014 · Summer-term Lecture Series
Heritage, Memory, Identity – Challenging the Authorized Discourses
9.5.2014 · Workshop
Die Sprache der Dinge - können Dinge sprechen?
Im Ausstellungsbereich findet sich oft das geflügelte Wort "Die Dinge sollen für sich sprechen", insbesondere wenn Darstellungsweisen gewählt werden, die an das Konzept des "White Cube" angelehnt sind. Die den Dingen zugeschriebene, aktive Subjektposition erzeugt dabei beim Besucher häufig eher Ratlosigkeit oder den Eindruck der Beliebigkeit. Trotzdem ist es natürlich Chance und zentrale Aufgabe der Museen, "die Dinge zum Sprechen zu bringen".
Angelehnt an das Konzept der Akteur-Netzwerk-Theorie werden in dem Workshop anhand ausgewählter Objekte Zugänge und Strategien musealer Kontextualisierungen analysiert und diskutiert sowie die Rolle der Dinge selbst in diesem Kommunikationsprozess herausgearbeitet.
Ablauf:
Teil 1 (Vormittag) im Übungsraum Ägyptologie Meister-Ekkehart-Straße 7, Untergeschoss
Teil 2 (Nachmittag) im Rautenstrauch-Joest-Museum
10:00-14:00
Institut für Afrikanistik und Ägyptologie, Übungsraum Ägyptologie
Meister-Ekkehart-Straße 7, Untergeschoss
6.5.2014 · Lecture
Asia Remade: Perils and Opportunities
18:30-20:00
Universität zu Köln, Hauptgebäude, Neuer Senatssaal